Where to have braces in Malaysia? – check out this blog before saying yes
Now that you have decided to take the plunge and have braces, the next step is to determine where to get the braces done.
The decision depends on many factors:
1. Convenient location and opening hours
This is a very important point to consider because the entire treatment might take at least 1 year and you would need to see the dentist/Orthodontist every 4-6 weeks. Do make sure you are able to travel to the clinic every month for check-up. In fact, if you are travelling from another state/country (e.g. Singapore) for your braces check-up, it is usually advisable to book your appointment 2-3 months ahead. That way, you are almost assured of an appointment slot.
2. Cost and payment plan
Your choice of clinic is also dependent on the cost of braces and payment plan offered. Is the treatment affordable given your current expenditure and lifestyle? If not, there is no harm (for most cases) in delaying treatment until you have saved up enough money.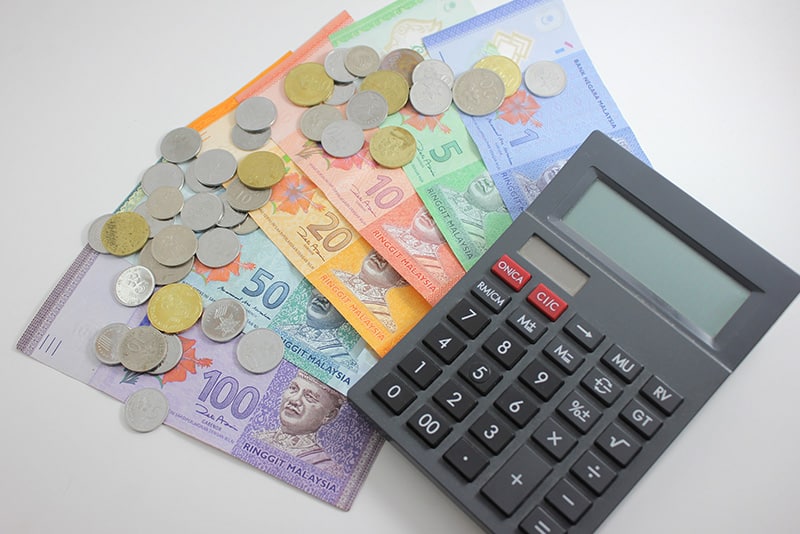 3. Availability of specialist (Orthodontist) at the clinic
Both dentists and Orthodontists can provide braces treatment. However, some may choose to see an Orthodontist for a more specialised care as they are better trained to handle a wider range of orthodontic problems.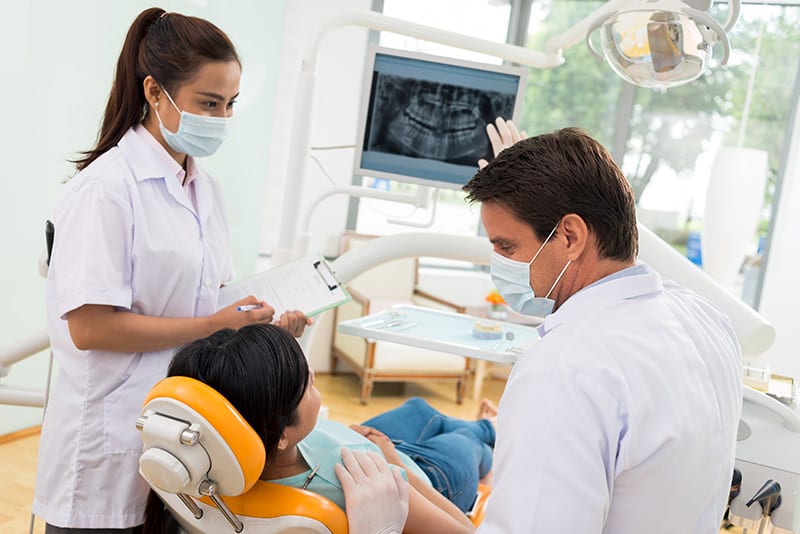 4. Types of braces offered
Your choice of braces (e.g. metal braces, clear braces, lingual braces or clear aligners) would also determine where you choose to have braces done. For example, most government dental clinics only offer metal braces whereas private dental clinics usually have more options.
5. Rapport with the dentist/Orthodontist
It is a good idea to have consultation with a few dentists/Orthodontists to find someone you are comfortable with. After all, you will be seeing the same person every month for the next year or so (Hint: find a dentist/Orthodontist who is willing to explain the procedures and answer all questions patiently).
6. Recommendation from others
With so many dental clinics to choose from, it can be a little overwhelming to decide on one. The easiest way would be to ask family members and friends for personal recommendation. Get their feedback and ask them about the entire braces experience and what they like or don't like about the clinic. You could also look up online reviews of the clinics.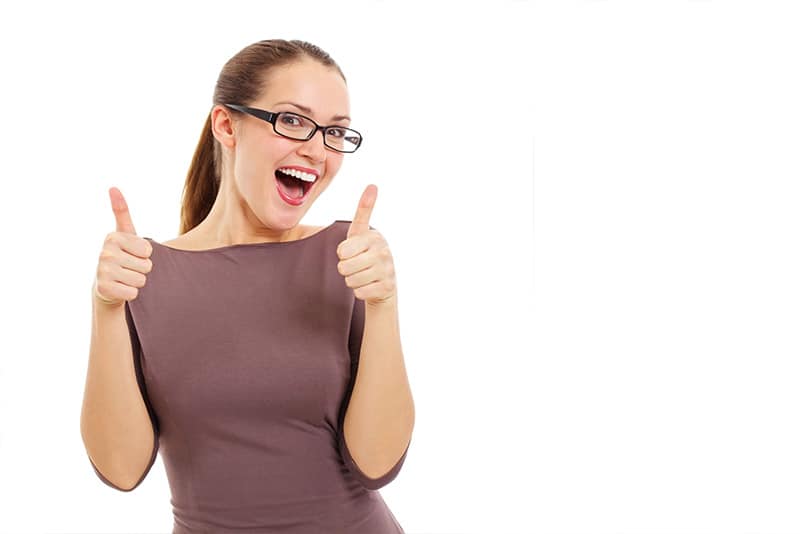 Most private and some government dental clinics offer braces treatment. We have compiled a list of government, military and university dental clinics in Malaysia offering braces treatment.







Types of Dental Clinics

State

Location

Government – Northern Region

Perlis

Klinik Pergigian Pakar Ortodontik Kampung Gial 02500 Mata Ayer, Perlis

Kedah

Klinik Pakar Pergigian Kota Setar Lot 894, Lebuhraya Darul Aman 05100 Alor Setar

Unit Ortodontik Klinik Pergigian Changlun 06010 Changlun

Unit Ortodontik Klinik Pergigian Kulim Jalan Hospital Lama 09000 Kulim

Klinik Pergigian Sungai Petani Jalan Kapal Terbang 08000 Sungai Petani

Penang

Klinik Pergigian Jalan Perak 11600 Pulau Pinang

Klinik Pergigian Bukit Minyak Klinik Kesihatan Bukit Minyak 14000 Bukit Mertajam

Klinik Pergigian Mak Mandin Poliklinik Komuniti Mak Mandin 13400 Butterworth

Klinik Pergigian Kepala Batas Lot 1466, Mukim 6, Kepala Batas 13200 Seberang Perai Utara

Pusat Pergigian Kanak-Kanak & Kolej Latihan Pergigian Malaysia No. 3, Jalan Sepoy Lines 10450 Pulau Pinang

Klinik Pergigian Bayan Lepas Jalan Dato' Ismail Hashim 11900 Bayan Lepas Pulau Pinang

Perak

Klinik Pergigian Ipoh Jalan Panglima Bukit Gantang Wahab 30590 Ipoh

Klinik Pergigian Buntong Taman Desa Rishah 30100 Ipoh

Klinik Pergigian Taiping Jalan Tupai 34000 Taiping

Klinik Pergigian Seri Manjung Jalan Lumut 32000 Sitiawan

Klinik Pergigian Parit Buntar Jalan Sempadan 34200 Parit Buntar

Klinik Pakar Pergigian Jalan Putra 36000 Teluk Intan

Government – Central Region

Kuala Lumpur

Klinik Pergigian Cahaya Suria, Tingkat 1 Bangunan Pudu Sentral,Jalan Pudu 55100 Kuala Lumpur

Klinik Pergigian Setapak Jalan 9/23A, Medan Makmur Off Jalan Usahawan 53200 Setapak

Klinik Pergigian Bangsar Jalan Bangsar 59200 Kuala Lumpur

Klinik Kesihatan Kuala Lumpur, Jalan Temerloh, Taman Tasik Titiwangsa, 53200 Kuala Lumpur

Putrajaya

Klinik Pergigian Putrajaya Presint 18 Jalan P18C1, Presint 18 62602 Putrajaya

Selangor

Klinik Pergigian Shah Alam Seksyen 19, Jalan Gelora 19/46 40300 Shah Alam

Klinik Pergigian Seri Kembangan 1, Jalan Besar 43300 Seri Kembangan

Klinik Pergigian Sungai Chua Kawasan Perindustrian Sungai Chua 43000 Kajang

Klinik Pergigian Bandar Botanik Blok A, Jalan Langat, Bandar Botanic 41200 Klang

Klinik Pergigian Rawang Jalan Bukit Kelab 48000 Rawang

Klinik Pergigian Tanjung Karang 45500 Tanjung Karang

Klinik Pergigian Besar Jalan Tengku Kelana 41000 Klang

Government – Southern Region

Melaka

Klinik Pergigian Besar Jalan Tun Sri Lanang 75100 Melaka

Klinik Pergigian Alor Gajah Jalan Hospital Lama 78000 Alor Gajah

Klinik Pergigian Batu Berendam Batu Berendam 75350 Melaka

Negeri Sembilan

Pusat Pakar Pergigian Seremban Jalan Zaaba 70100 Seremban

Klinik Pergigian Senawang Persiaran Senawang 2 70450 Senawang

Klinik Pakar Ortodontik Tampin Jalan Cantik 73000 Tampin

Klinik Pergigian Besar Kuala Pilah 72000 Kuala Pilah

Klinik Pergigian Seremban 2 Jalan S2A2 70300 Seremban

Klinik Pergigian Port Dickson 71000 Port Dickson

Johor

Klinik Pergigian Besar Muar Jalan Meriam 84000 Muar

Klinik Pergigian Besar Jalan Abdul Samad 80100 Johor Bahru

Klinik Pergigian Taman University Jalan Kebudayaan 28, Taman University Skudai 81300 Johor Bahru

Klinik Pergigian Pekan Nenas Jalan Sawah 81500 Pekan Nenas, Pontian

Klinik Pergigian Senggarang Klinik Kesihatan Senggarang 83000 Batu Pahat

Klinik Pergigian Kluang Hospital Kluang 86000 Kluang

Klinik Pergigian Besar Segamat Jalan Muar 85000 Segamat

Government – East Coast Region

Pahang

Klinik Pergigian Jalan Gambut 25000 Kuantan

Klinik Pakar Pergigian Klinik Kesihatan Bandar Mentakab 28400 Mentakab

Klinik Pergigian Indera Mahkota Jalan IM4 Bandar Indera Mahkota 25582 Kuantan

Klinik Pergigian Raub 27600 Raub

Klinik Pergigian Pekan 26600 Pekan

Terengganu

Klinik Pergigian Jalan Sultan Mahmud 20400 Kuala Terengganu

Klinik Pergigian Batu 2 ½ Jalan Air Putih, Chukai 24000, Kemaman

Klinik Pergigian Kuala Berang Jalan Kuala Berang 21700 Hulu Terengganu

Kelantan

Klinik Pergigian Kota Bharu Jalan Mahmood, 15200 Kota Bharu

Klinik Pergigian Kuala Krai 18000 Kuala Krai

Klinik Pergigian Meranti 17010 Meranti, Pasir Mas

Klinik Pergigian Pasir Puteh 16800 Pasir Puteh

Klinik Pergigian Hospital Machang 18500 Machang, Kelantan

Government – East Malaysia

Sabah

Klinik Pergigian Sandakan KM 3.2 Jalan Labuk 90500 Sandakan

Hospital Queen Elizabeth II Aras 8, Jalan Damai 88200 Kota Kinabalu

Klinik Pakar Ortodontik Hospital Keningau Peti Surat 11 89007 Keningau, Sabah

Unit Ortondontik Klinik Pergigian Klinik Kesihatan Jenis 2 Jalan Chong Thien Vun 91000 Tawau, Sabah

Sarawak

Klinik Pergigian Petra Jaya Off Jln Siol Kanan, Petra Jaya 93050 Kuching

Klinik Pergigian Tanah Puteh Jalan Kwong Lee Bank 93450 Kuching

Klinik Pergigian Tudan Jalan Tudan Permyjaya 98100 Lutong, Miri

Klinik Pergigian Lanang Jalan Lanang 96000 Sibu

Military (Hospital Angkatan Tentera)

Melaka

Hospital Angkatan Tentera Kem Terendak 76200 Sungai Udang

Perak

Hospital Angkatan Tentera Pangkalan TLDM Lumut 32200 Lumut

Kuala Lumpur

Hospital Angkatan Tentera Tuanku Mizan 3, Jalan 4/27a, Seksyen 2 Wangsa Maju, 53300 Kuala Lumpur

Negeri Sembilan

Hospital Tentera Darat Kem Syed Sirajuddin Gemas 73400 Gemas

Sabah

Hospital Angkatan Tentera Wilayah Kota Kinabalu Jalan Universiti, 89200 Kota Kinabalu

Public University

Kuala Lumpur

Universiti Malaya (UM) Jalan Universiti, 50603 Kuala Lumpur

Selangor

Universiti Kebangsaan Malaysia (UKM) 43600 Bangi

Universiti Teknologi MARA (UiTM) 47000 Sungai Buloh

Negeri Sembilan

Universiti Sains Islam Malaysia (USIM) Bandar Baru Nilai, 71800 Nilai

Pahang

Universiti Islam Antarabangsa Malaysia (UIA), Bandar Indera Mahkota, 25200 Kuantan

Kelantan

Universiti Sains Malaysia (USM) 16150 Kubang Kerian

Private University

Melaka

Melaka-Manipal Medical College (MMMC) Jalan Padang Jambu, 75150 Bukit Baru

Kedah

AIMST University Batu 3 1/2, Bukit Air Nasi, Jalan Bedong—Semeling 08100 Bedong

Penang

Penang International Dental College (PIDC) Level 19 -21, NB Tower, 5050, Jalan Bagan Luar, 12000, Butterworth

Kuala Lumpur

International Medical University (IMU) No.126, Jalan Jalil Perkasa 19, 57000 Bukit Jalil

Selangor

MAHSA University College 2, Jalan SP 4/4, Bandar Saujana Putra, 42610 Jenjarom

SEGi University Taman Sains Selangor, 47810 Petaling Jaya

Lincoln University College Block A, Mayang Plaza, 1, Jalan SS 26/2, Taman Mayang Jaya, 47301 Petaling Jaya
It can be seen that there are many options for getting braces in Malaysia. Of course having too many options to choose from can be overwhelming so do take your time to decide.
If you have any questions, we at Tan Dental Surgery are more than happy to answer them. You can even send in your enquiries via WhatsApp if you prefer. In the meantime, do check out our other posts on braces by clicking here.
Updated: 11 Jul 2021
We are happy to give you a quote
Just send us a message on WhatsApp