Your life is about to change.
Get your wedding smile makeover now
Ladies, imagine this – You're wearing your dream wedding gown, your hair is in a fancy updo and you're holding a bouquet of roses fit for a queen as you stare into your beloved's eyes. It's exactly how you always imagined your wedding day to be.
Gentlemen, picture this – You look at your beautiful bride, and can't help but feel like the luckiest man alive. You look around. Family and friends watching, and you knew everyone was expecting something special to happen. It was special, but it was the two of you on display for all of them.
Then the photographer says "smile." You panic. Scared that your discoloured, uneven smile will forever mar the photos of what should be the happiest day of your life – your wedding day.
The wedding of your dreams doesn't have to be a nightmare. If you think your smile will make you self-conscious, then your wedding is the right reason to have a smile makeover!
Timing your smile makeover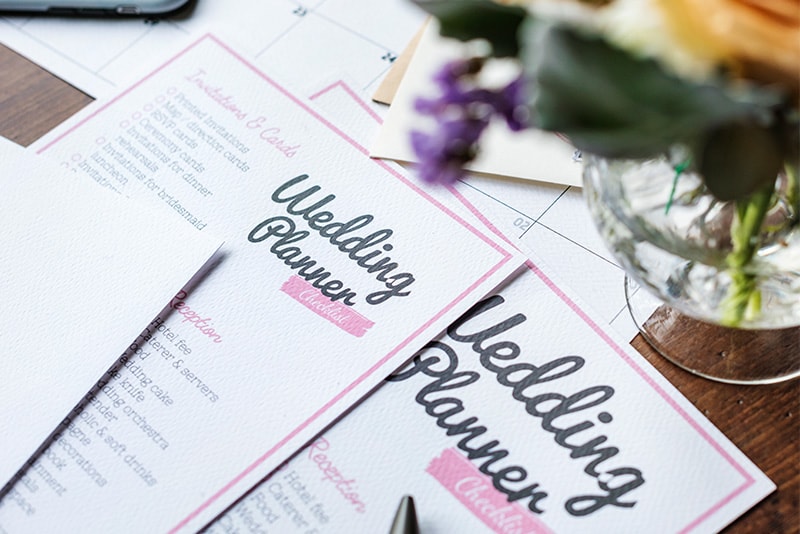 Every smile makeover is customized, so it's impossible to say when you should start your makeover until we know what are the right procedures for you. However, the sooner you have your consultation, the more options you will have for getting your smile makeover.
If you do it too close to your wedding day and anything goes wrong, there is no leeway. You really want to start cosmetic dental procedures with as much time as possible to make sure it's done right, and to give yourself time to enjoy your new smile and get used to it Here is a breakdown on the timing that might be required for different cosmetic treatments:
Eighteen Months or More: Orthodontic treatments (braces) require the movement of your teeth. If you want to be sure that you can straighten your teeth by your wedding day, it's best to have a consultation at least a year and a half before your wedding.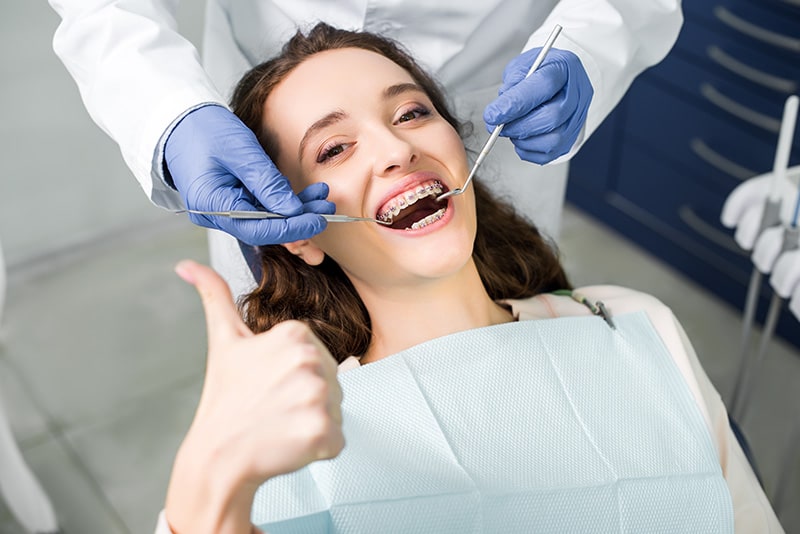 Six Months or More: Don't let bad breath and bleeding gums ruin your wedding day. Both these conditions are often due to gum disease. If you are suffering from advance stages of the disease (periodontitis), you may need periodontal treatment. If you want your gums to fully heal before your wedding, schedule your consultation at least six months in advance.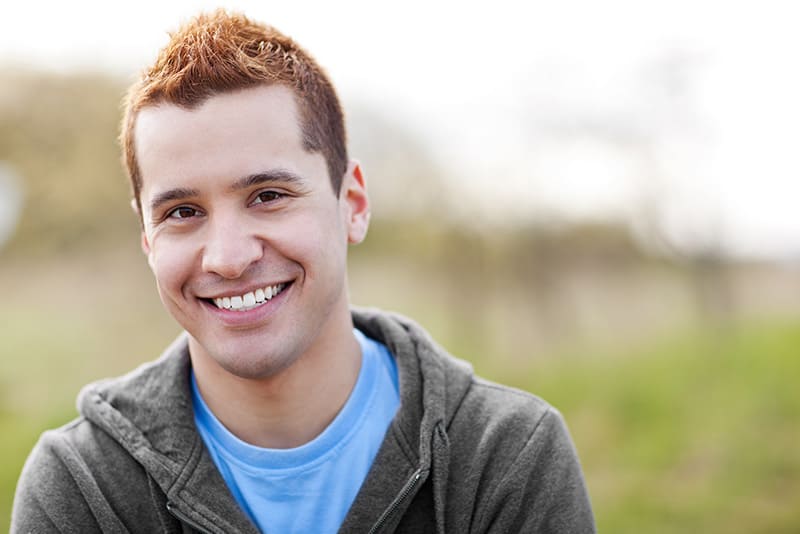 Three Months or Less: Many cosmetic treatments can still be completed at this time. Porcelain veneers, upgrading fillings (cosmetic tooth re-contouring), crowns and bridges, and dentures can all be completed in about a month. Scheduling a consultation three months ahead gives you time to get used to your new smile before your wedding.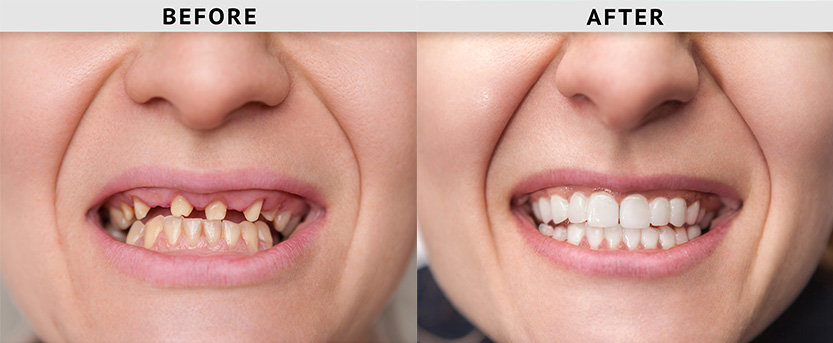 One Month or Less: Teeth whitening can be completed within an hour, but you won't want to schedule it too close to the wedding because there will be so much to do during the days leading up to the wedding. The last thing you want is to have to cancel your teeth whitening appointment because you need to meet with the wedding caterer. Alternatively, you can try a take-home whitening kit. Both options have pros and cons, so it's really down to personal preference. So don't wait any later than a month before your wedding day to schedule a consultation.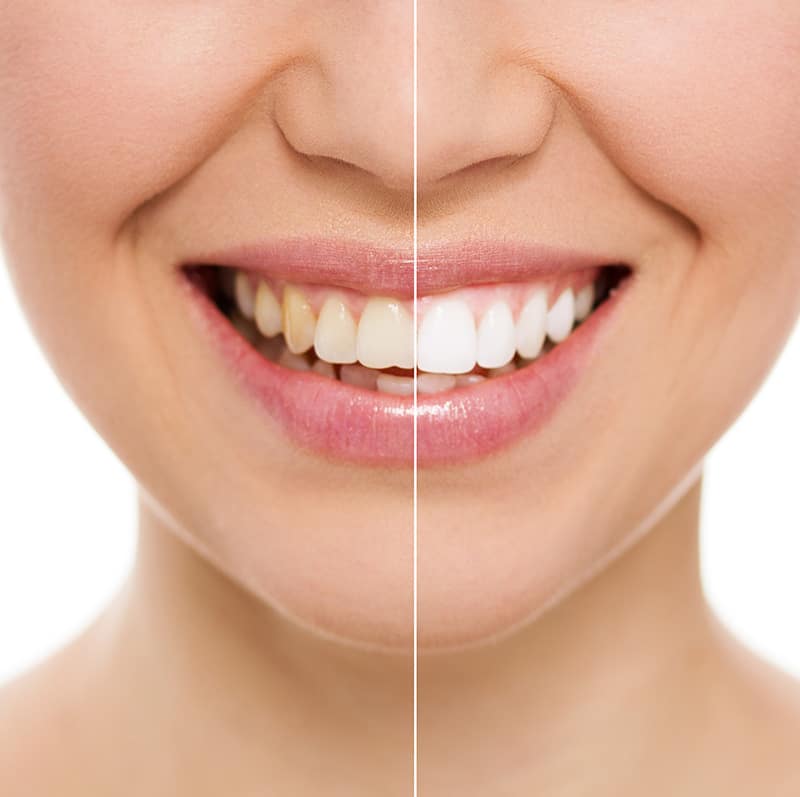 Two Weeks or Less: So your wedding day is coming up. Dress/ tuxes checked. Flowers, invitations, venue checked. But what about… your smile? It's not too late. You can still book a session of scaling and polishing. Polishing can help remove food and coffee stains to give you a brighter smile.
Wedding day (brides only, sorry guys): So you couldn't fit a dental consult prior to this. No worries. Lipstick-wearing works similarly to other types of colour-correcting. For further tips on choosing the right colour of lipstick to make your teeth look whiter, check out these tips. 
Not sure what is best for your smile makeover? Please contact us today for a comprehensive commitment-free evaluation. We look forward to meeting you and your partner. Unlike many things you spend on for your wedding (e.g. food, drink, hair, dresses, and tuxedos), a wedding smile makeover is something that can benefit you for your lifetime.
Should you need any further information, please do not hesitate to contact us.
We look forward to seeing you!
Book Your Appointment Today