Established in 1976 by Dr. Tan Si Chong, Tan Dental Surgery has been providing dental care for patients from all walks of life. We have been very fortunate to grow along with our patients and building lifelong relationships.
From a solo practice, the clinic has now grown to offer specialist treatment. Our founder's son, Dr. Tan Wee Han, is a braces specialist (Orthodontist), and has been providing braces (orthodontic) treatment since 2013. His wife, Dr. Arlene Khaw, is a visiting gum specialist (Periodontist).
Moving forward, we strive to continuously enhance our services to better serve you!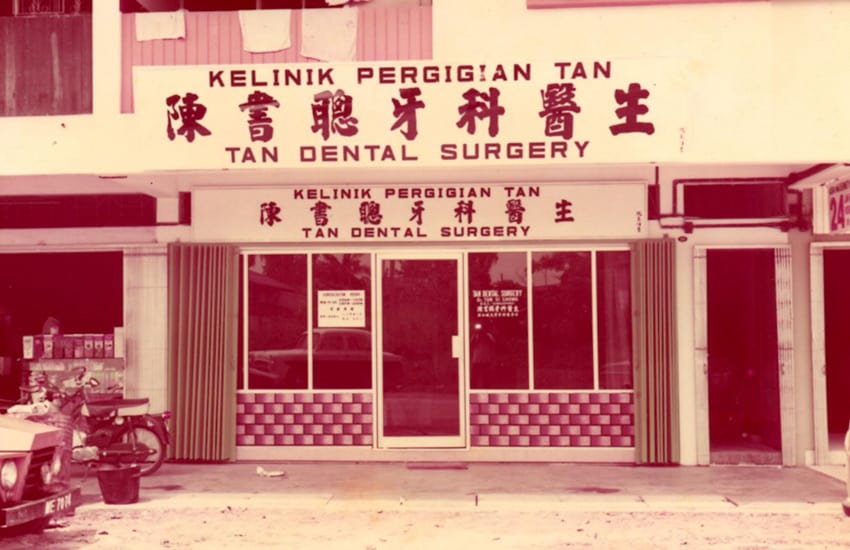 Tan Dental Surgery was established at 49-L, Jalan Ong Kim Wee, 75300 Melaka.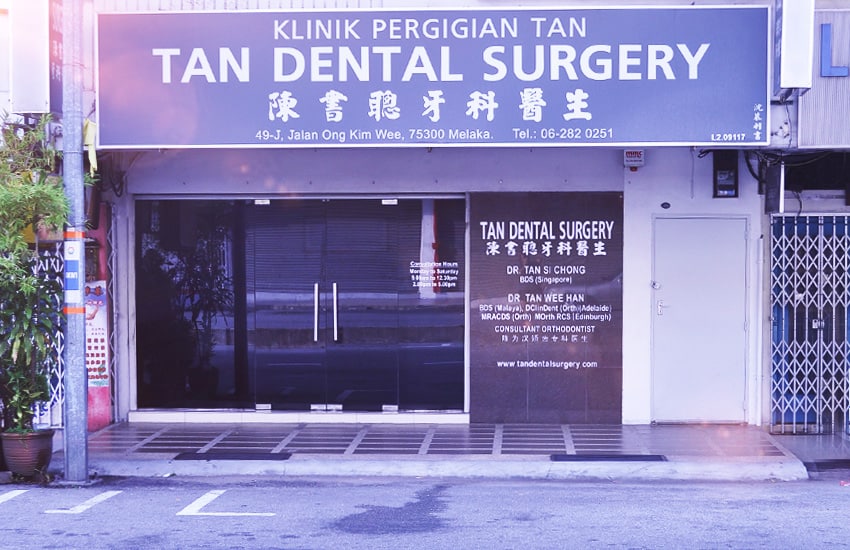 Clinic relocated 2 doors away to 49-J with 4 surgeries and 2 separate cozy waiting areas and transitioned into digital record keeping.
Dr. Tan Wee Han returned from his 3-year orthodontic specialist training in Adelaide, Australia and started practising as a full-time orthodontist.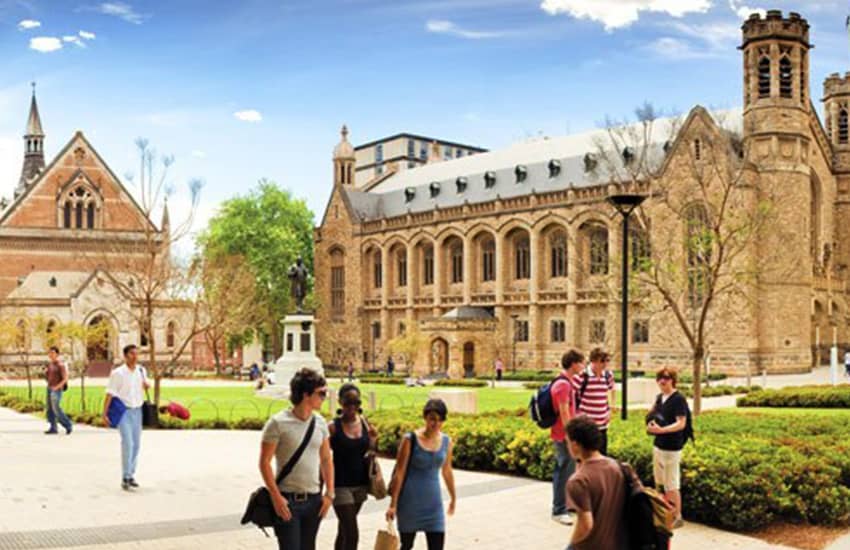 Dr. Arlene Khaw returned from her 3-year periodontic specialist training in Adelaide, Australia and started practising as a visiting periodontist.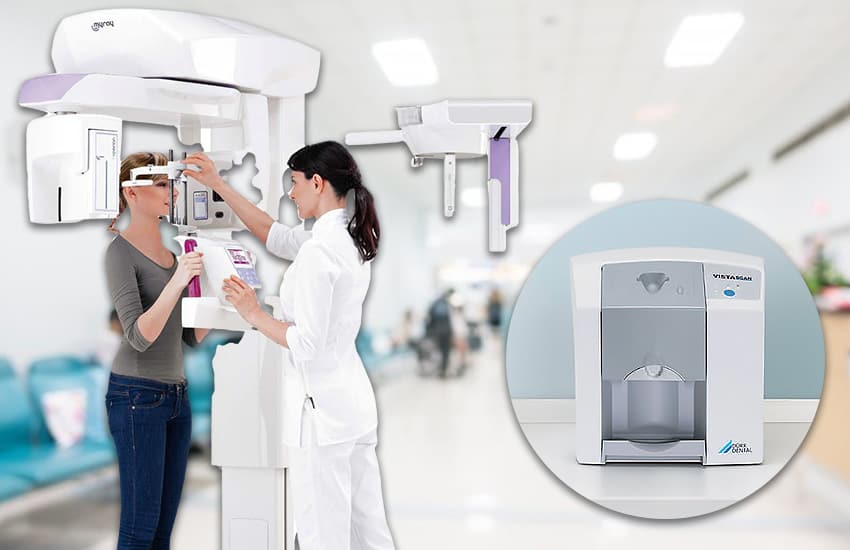 Clinic upgraded to a new digital intra-oral X-ray scanner (Durr VistaScan Mini Easy) and panoramic X-ray machine (MyRay Hyperion X9).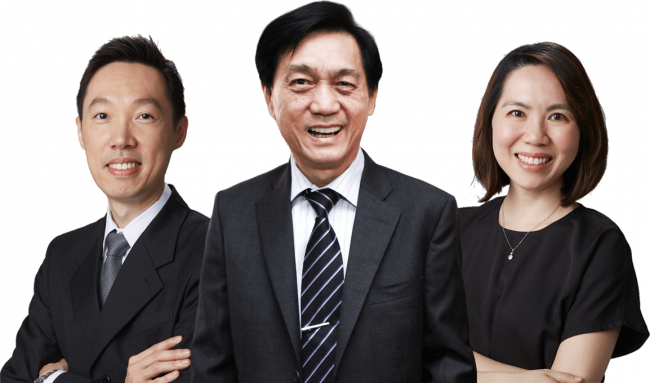 BDS (Malaya), DClinDent (Orth)(Adelaide),
MRACDS (Orth), MOrth RCS (Edinburgh)
Dr. Tan Wee Han pursued his specialist training in Orthodontics in Adelaide, Australia. He has always been fascinated with the idea of moving teeth with braces ever since he got braces at the age of 12. He enjoys transforming people's smiles with braces. Dr. Tan is currently registered as an Orthodontist with the National Specialist Register and Australian Health Practitioner Regulation Agency (AHPRA). His numerous interests include cars, IT gadgets and gardening.
Principal Dental Surgeon, Founder

Dr. Tan Si Chong graduated from the University of Singapore. In 1976, Dr. Tan established Tan Dental Surgery and he has been practising ever since. He has served patients spanning a few generations. Currently, he is active in the Catholic High School board of governors. He is passionate about equity investment and loves to keep in touch with his old buddies through gathering and travelling.
BDS (Malaya), DClinDent (Perio)(Adelaide)

Dr. Arlene Khaw trained in Periodontics in Adelaide, Australia. She strongly believes that a healthy lifestyle, which includes healthy gums, are essential for overall health. She enjoys getting to know her patients and helping them to manage gum disease which is commonly thought to be part of the natural aging process. She is a busy mother of two. During her spare time, she enjoys swimming, pilates and learning new skills.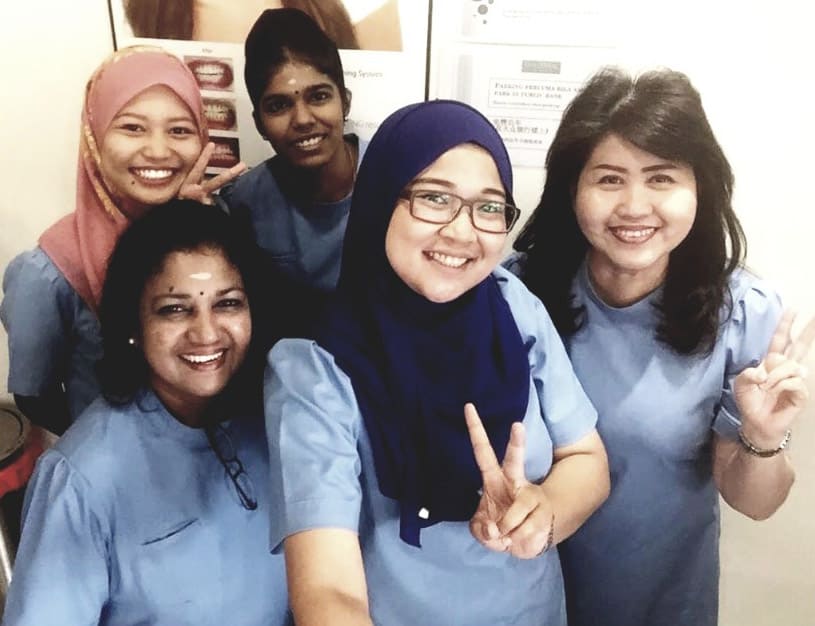 Our dependable and fun loving staff
We have 4 dedicated dental surgery assistants; Mdm Aluni, Mdm Suguna, Mdm Shahirah and Ms Rajeswary.
They are able to speak fluent English, Bahasa Melayu, Mandarin, Hokkien, Cantonese, Hakka and Tamil to better serve the patients. Our most senior assistant has been with us for more than 30 years!